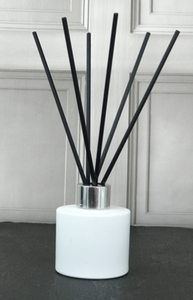 A fruity treat that will arouse your senses with fragrances of freshly picked berries, and hints of rose. Spiced also with a touch of ginger to add heat and zest to this already tangy aroma, our JuleStema Candle of Radiance will infuse your mind and body with endless energy.

All reed diffusers purchased contain both the oil and reeds

Instructions - remove inner cap and place the reeds into the oils after a few days turn your reed to allow for maximum fragrance dispersion.
Ingredients -perfumers alcohol - fragrance oils