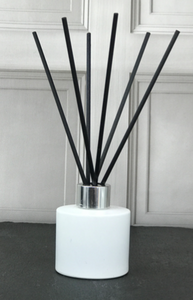 One of the nation's favourite flowers, the treasured English Bluebell, and its dewy, delicate scent has been bottled just for you. Infused into one of our  Reed diffusers, the scent will fill your room with early morning tranquillity and the fragrances of Spring.
All reed diffusers purchased contain both the oil and reeds

Instructions - remove inner cap and place the reeds into the oils after a few days turn your reed to allow for maximum fragrance dispersion.
Ingredients -perfumers alcohol - fragrance oils