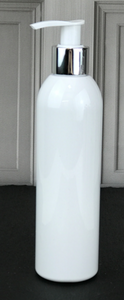 Hand Hygiene is an important factor for the body general health.
Lemongrass is an effective cleanser for all skin types due to astringent & antibacterial properties. It's also helps heal insect bites, wounds & cuts at a much higher speed. The citrus scent helps alleviate the mood & mind.
Instructions - Apply to damp skin, massage gently all over your hands avoiding any cuts and then rinse throughly with warm water.
Ingredients - Aqua, Potassium Cocoate, Potassium Oleate, Lauryl Betaine Glycerin, Benzyl Alcohol Decyl, Glucoside, Potassium Citrate, Citrus aurantium dulcis, Cymbopogon Schoenanthus (Lemongrass essential Oil)