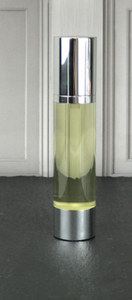 Facial Oils are mainly for occasional, seasonal &/or climate related dryness. They are helpful at keeping skins vital hydration locked in & have instantaneous skin smoothing properties.
Geranium helps reduce rosacea & redness as well as treating acne skin types.
Rose Hip is full of fatty acids therefore is great at correcting dark spots & reducing scar tissue.
Instructions - Wipe face lightly with a warm moist towel. Gently dab product onto cleansed skin and blend in until fully absorbed. After applying gently tap your face with the tips of your fingers to encourage serum to penetrate to deepest layers of the skin.
Ingredients - Prunus Dulcis (Sweet Almond), Vitis Vinifera (Grape Seed), RosaCanina (Rose Hip) Lavundula Angustifolia (Lavender), Pelargonium Graveolens (Geranium).