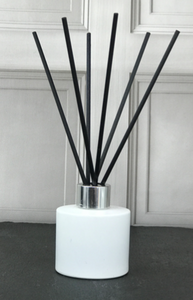 A more zesty, air punching fragrance of ripe Raspberries, this Reed Diffuser will leave your house drunk on a full-bodied, scented euphoria. An aroma suitable for many an occasion, whether you're in need of a pick-me-up, having friends over for tea, or simply relaxing in the bath, our Raspberry scented diffuser is here to help.

All reed diffusers purchased contain both the oil and reeds

Instructions - remove inner cap and place the reeds into the oils after a few days turn your reed to allow for maximum fragrance dispersion.
Ingredients -perfumers alcohol - fragrance oils