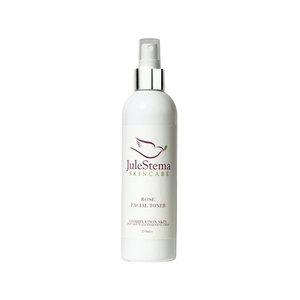 Rose Flower Water Facial Toner Spritzer 250ml
All skin /Mature, PH balancing & detoxification of the skin, helps tighten & minimise pores, also picks up leftover traces after a cleanse.
Rose calms & soothes redness , refine skin texture, naturally contains Vitamin A ( retinol) which helps reduce visible signs of ageing ie : sun spots, fine lines & wrinkles.
Instructions - Begin with washing your face with warm water and cleansing with Cleanser. Now apply the toner using a cotton pad and pat the toner gently over the whole face and neck area. Do not rub when applying a facial toner. Now follow with a Face Cream.
Ingredients - Aqua, Rosa damascena Flower Oil (Rose Flower Water), Potassium Sorbate, Citric Acid.