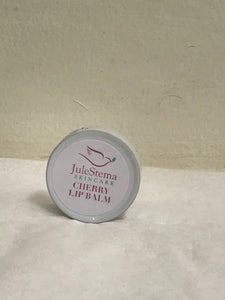 Lip balms have ended benefits- they prevent chapping, peeling & cracking of the delicate skin. Moisturising the lips keeps the skin hydrated & smoother looking.
Cherry helps rejuvenate & beautify the lip area along with a pleasant scent, the lips will appear smoother & brighter..
Instructions - Rub lightly with your finger and a blow the heat from your finger to gently melt the balm. Now apply to the lip surface to give you soft, hydrated and beautiful Lemon scented lips.
Ingredients -Cocos nucifera (coconut oil), Butyrospermum Parkii (Shea Butter), Wax: Emulsifying (Veg based) , Cherry Fragrance Oil