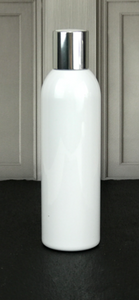 Frequent conditioning of the hair, is necessary as it closes the hair follicle & helps soften & moisturise the hair & scalp. Conditioners detangle knots, strays without adding excessive weight to the hair - resulting in more manageable locks.
Lavender has an immediate calming effect on the body & mind enabling better sleep patterns & reducing anxiety.
Vitamin E nourishes & improves tone & texture of the skin , leaving you with a more supple & brighter looking skin.
*free from silicones & sulphates
Instructions - Shampoo your hair and remove the traces of all grim and oil. Blot your hair with a towel and wipe off all the excess of water & untangle your hair with your fingers. Take a small amount of conditioner in your palm & rub it between both your palms and emulsify it. Now run your fingers between your hair starting from your front hairline going to your crown towards your back. After a few minuets, rinse thoroughly so that no traces of the conditioner are left in your hair. Wrap a towel around your head and let the towel soak all the moisture.
Ingredients - Aqua, Cetearyl Alcohol, Betaine, Coco-Glucoside, Butyrospermum Parkii (Shea Butter), Olea Europaea (Olive) Fruit Oil, Helianthus Annuus (Sunflower) Seed Oil, Cocos Nucifera (Coconut) Oil, Phenoxyethanol, Simmondsia Chinensis (Jojoba) Seed Oil, Aloe Barbadensis (Aloe Vera) Leaf Juice Powder, Xanthan Gum, Citric Acid, Lactic Acid, Benzoic Acid, Dehydroacetic Acid, Tocopherol.d, Citrus aurantium dulcis (Sweet Orange Essential Oil)Cymbopogon schoenanthus Oil (Lavender Essential Oil)