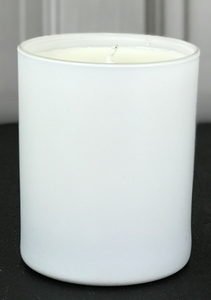 Jasmine, with its strong, romantic scent, is famously known as the 'King of the Oils'. A proven anti-depressant, the essential oil's sweet aroma works to combat moods and boost energy. Its benefits don't stop there, however.

Jasmine can also provide the right scent for the perfect night's sleep, as well as acting as a natural aphrodisiac. So whether you have problems with sleeping, low moods, or in the bedroom, our Jasmine Candles are here to help.

Directions of Use:

Before lighting, ensure the candle is clear of all obstructions, on a non flammable level surface, and in a room free of all drafts.

You can now light the candle, which should be allowed to burn for around one hour, prior to treatment. This should not be left unattended and should remain in sight during this time.

After one hour burn time, your oil pool should now be enough to use during treatment. Take your candle glass by the base, and into the other cupped hand, pour a pool of oil, amounting to the size of a two pence piece.

After putting the candle back on your safe surface, rub both hands together and massage into the skin keeping the warm wax oil moving. This will keep the wax from re-setting and give you enough moisture to glide smoothly over the skin.

65 Hours Burn Time.