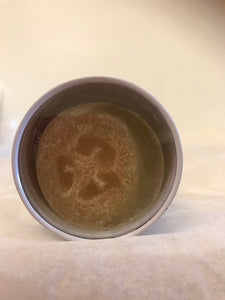 A soap and exfoliating bar that's packed with active ingredients. 
Hemp seed oil is now in the forefront of people's minds with so many amazing skin and health properties. Aiding in pain reduction, stress relief and as a sleep aid to name but a few. 
Rhubarb fragrance oil is sharp, zesty and sweet all at the same time. This soap is a must have for any bathroom. 
These with the addition to natural plant Loofah. Have a created the perfect body exfoliating and skin boosting product.