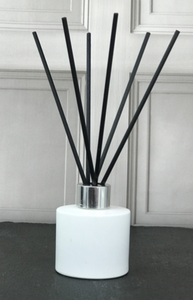 Great for giving a space a thorough refresh, our Thyme and Rosemary reed diffuser infuse the air with their strong, earthy aromas. The woody but citrusy fragrance of Rosemary, blended with the herbaceous and remedial scent of Thyme, together cleanse, and leave the air fresh and rejuvenated.

All reed diffusers purchased contain both the oil and reeds

Instructions - remove inner cap and place the reeds into the oils after a few days turn your reed to allow for maximum fragrance dispersion.
Ingredients -perfumers alcohol - fragrance oils