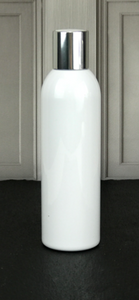 Frequent conditioning of the hair, is necessary as it closes the hair follicle & helps soften & moisturise the hair & scalp. Conditioners detangle knots, strays without adding excessive weight to the hair - resulting in more manageable locks.
Shea Butter helps heal scalp conditions by nourishing the scalp/ hair with vital fatty acids & vitamins thus creating a more healthy environment for hair to grow.
Coconut oil helps prevent hair breakage & split ends which contributes to hair length.
Rosemary is known for preventing hair thinning & hair loss, by stimulation the blood circulation, this encourages hair growth
*free from silicones & sulphates
Instructions - Shampoo your hair and remove the traces of all grim and oil. Blot your hair with a towel and wipe off all the excess of water & untangle your hair with your fingers. Take a small amount of conditioner in your palm & rub it between both your palms and emulsify it. Now run your fingers between your hair starting from your front hairline going to your crown towards your back. After a few minuets, rinse thoroughly so that no traces of the conditioner are left in your hair. Wrap a towel around your head and let the towel soak all the moisture.
Ingredients - Aqua, Cetearyl Alcohol, Betaine, Coco-Glucoside, Butyrospermum Parkii (Shea Butter), Olea Europaea (Olive) Fruit Oil, Helianthus Annuus (Sunflower) Seed Oil, Cocos Nucifera (Coconut) Oil, Phenoxyethanol, Simmondsia Chinensis (Jojoba) Seed Oil, Aloe Barbadensis (Aloe Vera) Leaf Juice Powder, Xanthan Gum, Citric Acid, Lactic Acid, Benzoic Acid, Dehydroacetic Acid, Tocopherol.d, Lavandula Angustifolia, (Lavender Essential Oil)Rosmarinus Officinalis (Rosemary essential Oil)